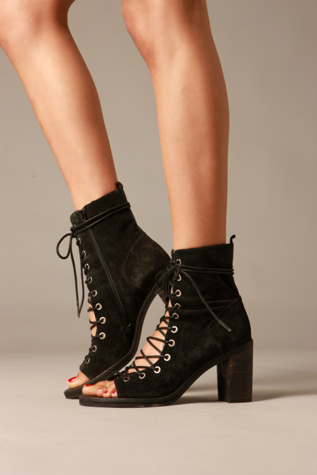 TA-DA! I am like Houdini. Actually I just got tipped off by my friend Karen.
The limited run of the infamous Ann Demuelemeester knock-off's by Jeffrey Campbell have been found. This version is in suede, not leather though. Get this hot commodity while you can!
I believe they are actually a bit taller than the original.
Love these. Will transcend well into fall.
Get it here:
Jeffrey Campbell "Ann Tie" shoe.