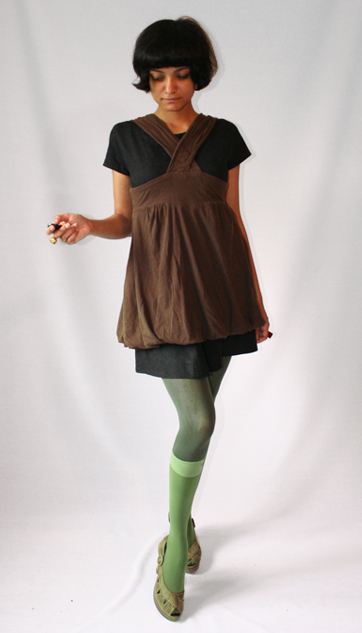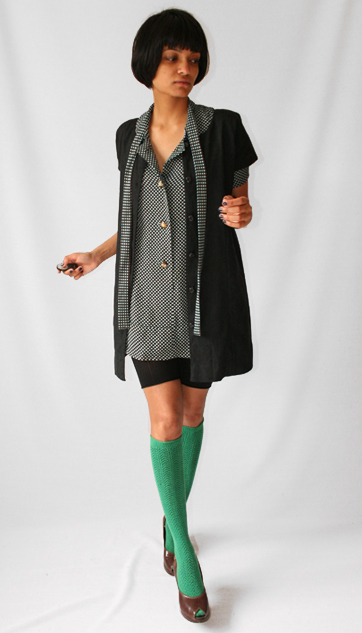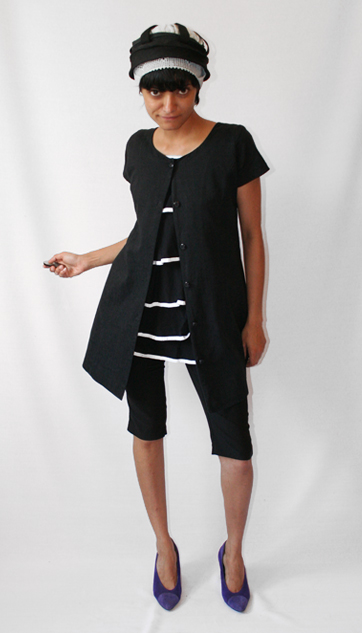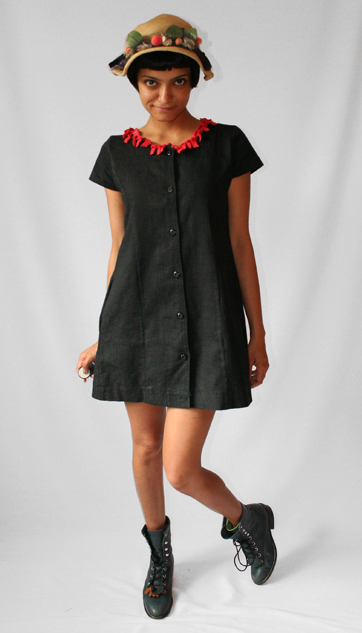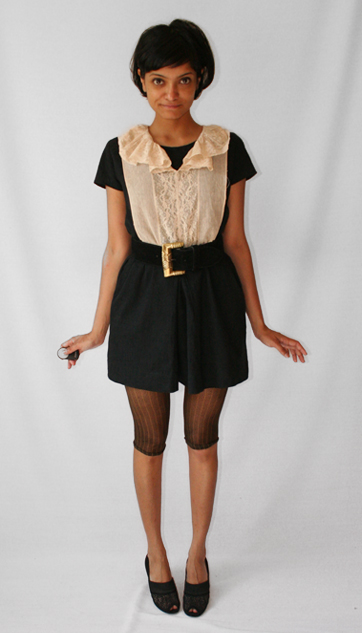 (all images taken from
theuniformproject.com
)
What a brilliant and tough idea to execute: to wear one piece of garment for 365 days. Are you kidding me?? Fanstastic!
I know I have the hardest time wearing one thing over and over more than a few times, so kudos to this little lady.
Love Sheena Matheiken's quirky style enough, but her inventive take on the little black dress is way impressive. The simple black dress can be worn either forward or backward, which gives the dress even more versatility.
Mission statement:
"Every day I will reinvent the dress with layers, accessories and all kinds of accouterments, the majority of which will be vintage, hand-made, or hand-me-down goodies. Think of it as wearing a daily uniform with enough creative license to make it look like I just crawled out of the Marquis de Sade's boudoir."
The Uniform Project is also a year-long fundraiser for the
Akanksha Foundation
, a grassroots movement that is revolutionizing education in India. At the end of the year, all contributions will go toward Akanksha's School Project to fund uniforms and other educational expenses for children living in Indian slums.
R A D.
Maybe there is hope after all for my shabby neglected things in the closet. Yay!