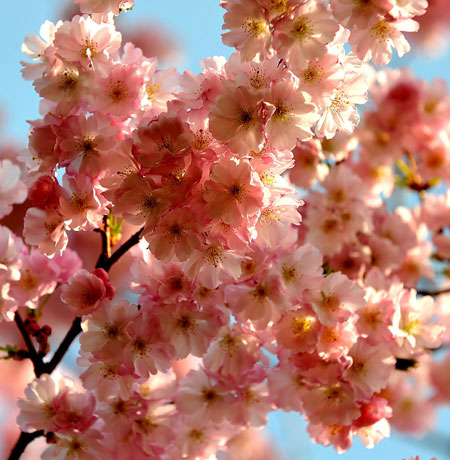 ....with all of this right now. Lots of Cherry blossom action in Los Angeles, and it is just taking me off to la la land. Heavenly.
I just noticed every other post is themed pink. What's going on? Must be love in the air. With who, unknown even to me....but these blossoms makes things feel so magical, just like being in love.
That last image just makes me feel like I've died and entered the heavenly gates.