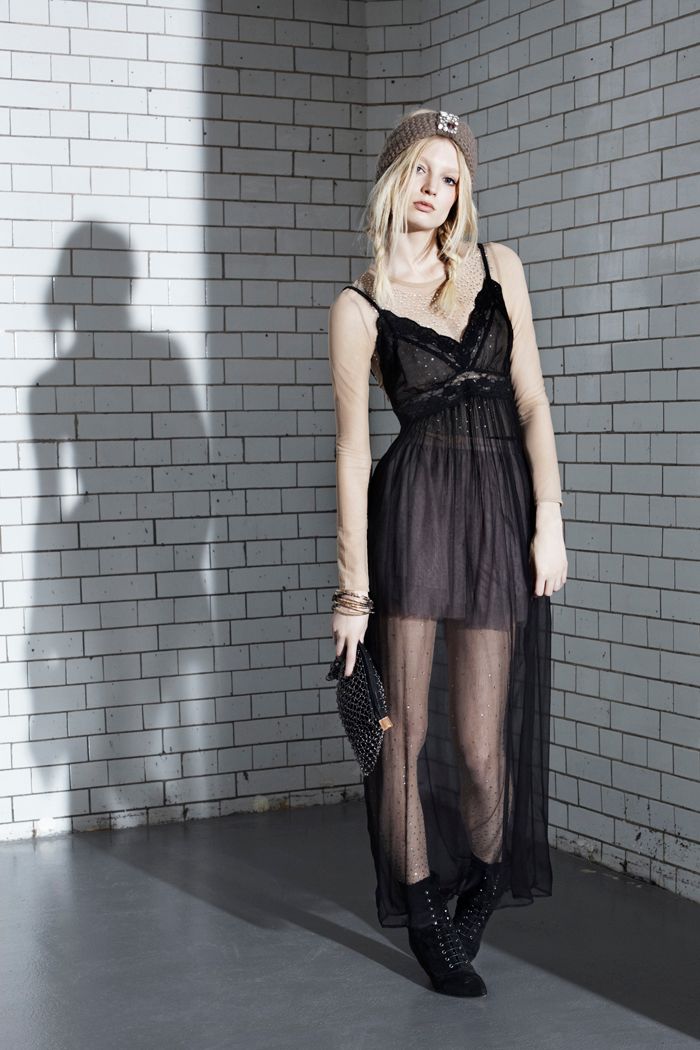 ...layers haunt me again. Don't know if I can ever get over this look. The above image from the topshop F/W 10 look book.
The first picture up above, is from somewhere during Milan's fashion week and is a perfect example of another current obsession of mine: crochet dresses. I love pairing them with high-waist bottoms and a nice bra on top. Perfect way to wear nice, "airy" dresses for the summer. Maybe I just like the appearance of skin peaking underneath the clothes...
...not maybe. I just do.
Speaking of which, I purchased another one in brown and I am terribly excited. Instead of spending $126 USD on it, I spent only $24 USD this time...so therefore it justifies the prior, right? right...Anyway those are my trend picks of the moment. Enjoy!