Ziggy & Stephen featured in new John Varvatos fashion campaign
01.09.2015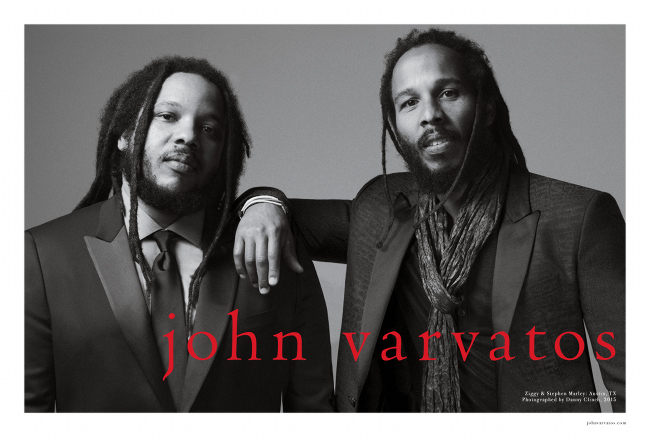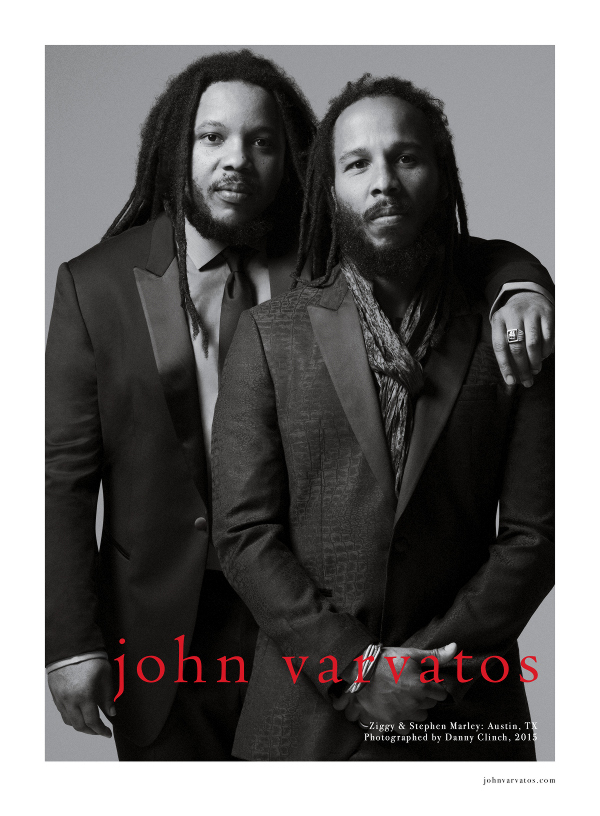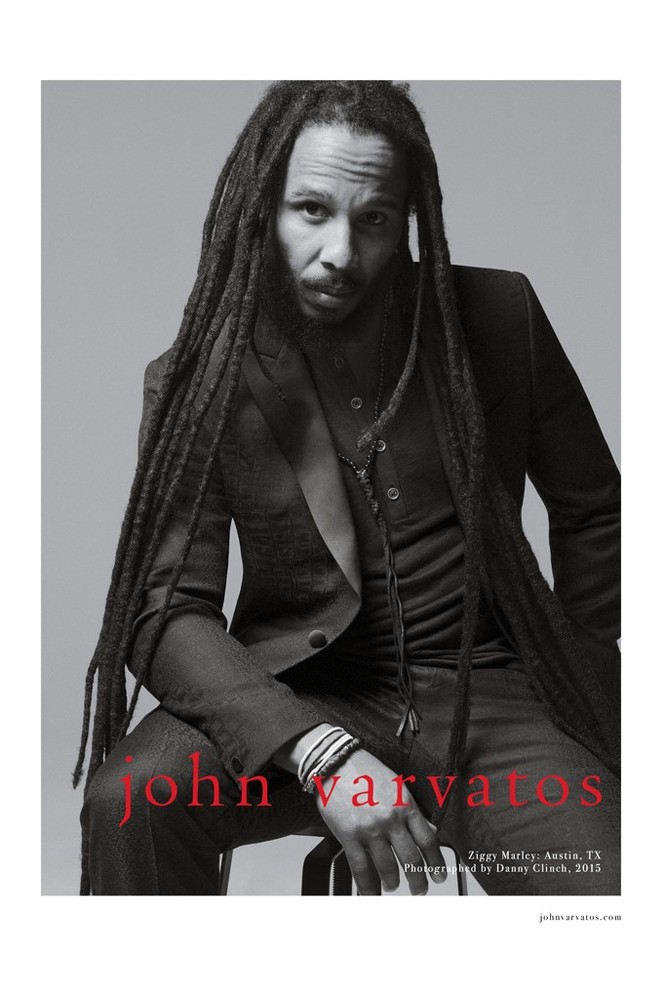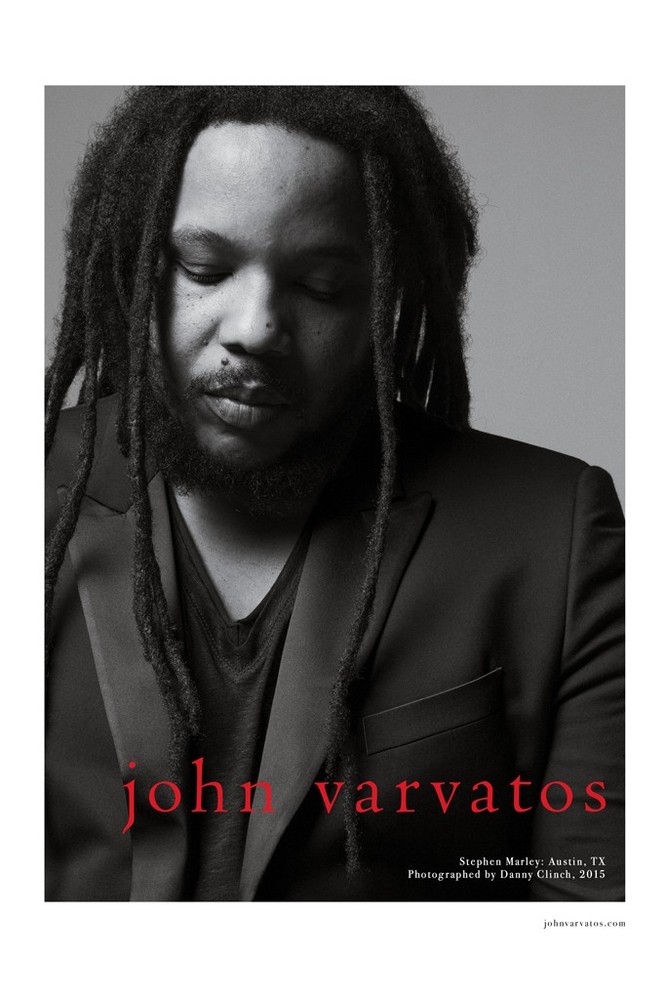 It seems like it's been a big week for a few major fashion campaigns being released. From the recent talked-about photoshopped Justin Beiber for Calvin Klein campaign, to Joan Didion's ad for Celine, and Saint Laurent choosing Joni Mitchell for their music series; John Varvatos follows suit & chose the Marley brothers as his pick for his fashion line's poster child.
You know what we always say, the apple doesn't fall far from the tree.The Marleys are no strangers to the world of music as well as having an iconic place in the fashion world. Take Bob Marley as well as our Karen Marley, and the rest of the family for that matter to get a sense of their eclectic & effortless fashion sense. The recent campaign highlights that the family goes beyond music as their main talent. They're a growing empire that continuously branches out in the fashion world, to organic & natural products under the Marley name, to state-of-the art head phones & stereo systems from the House of Marley.
The offspring of reggae legend Bob Marley, the brothers are accomplished musicians in their own right with an impressive 14 Grammys between them; Stephen has eight to his credit, Ziggy has six, though the latter may shortly be adding to his total since he's been nominated for a 2014 Grammy (for best reggae album), set to be handed out later this month.
The John Varvatos Spring 2015 ad campaign marks another milestone in the brothers' careers. "It's always better when I'm able to do projects with my younger brother," Ziggy explains. "I don't dress up very often, but when I do, I wear John Varvatos." Stephen Marley adds, "From the jungle to the palace, John is a lion!"






According to Stephen Niedzwiecki, Founder and Chief Creative Officer of YARD and longtime Varvatos collaborator, "We wanted to strip down the concept of the image to a purely a beautiful, truthful portrait of two siblings. Just them. Nothing else. We wanted their faces and their body language to naturally express their bond and love for one another as brothers and music collaborators." John Varvatos adds, "The Marley family is legendary. Ziggy Marley and Stephen Marley are carrying on this legacy in their own authentic way. Working with them has been incredibly inspiring. They are truly a magical family."
On February 5th, a documentary by YARD in collaboration with Danny Clinch will debut on the
John Varvatos
website in celebration of their father's 70
th
birthday, which is the following day. "There is a spirit of freedom and rebelliousness in Marley's music. Ziggy and Stephen carry on these traditions with great pride. Whether dressed up or dressed down, it doesn't matter, their sense of self and style is legendary just like their father and this comes across in the short film," says Danny Clinch.
One love & positive vibrations from BBLA!